Skip to Content
Enhance Your Beauty with Expert Injectable Treatments
Cosmetic Injectables in Jackson, TN
If you are concerned with fine lines, wrinkles, lack of definition, or any other age-related changes in your skin, let us help you restore your youthful appeal. Beauty to the Bone is a high-end medical spa in Jackson, TN offering a complete range of aesthetic health and wellness services, including cosmetic injectables designed to reverse the effects of the natural aging process. Injectables are fast, simple, and minimally invasive treatment options designed to enhance your facial features while maintaining your natural appearance. Rediscover a more radiant, youthful you without going under the knife and explore the wide variety of benefits our cosmetic injectables have to offer.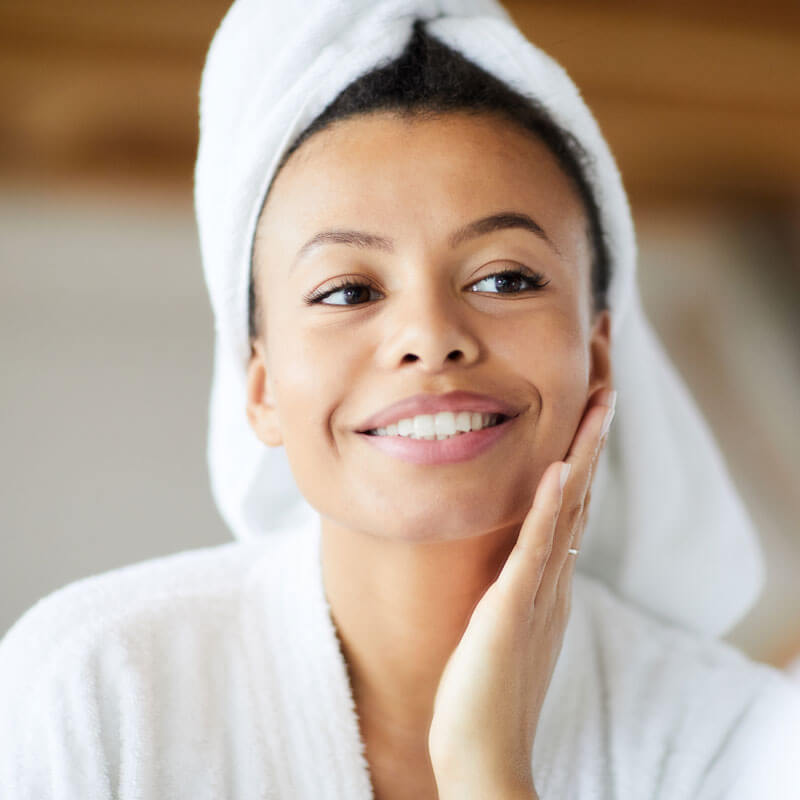 Enhance Your Innate Beauty
Cosmetic injectables continue to be one of the most sought-after forms of advanced skin care treatments, and for good reason. Every year, more than one million men and women choose this popular method of facial rejuvenation because it can be a cost-effective way to look younger without surgery or downtime. From restoring lost volume and refining contours to smoothing lines and softening creases, injectables are gel-like substances injected under the skin to improve the shape and condition of your facial structure.
Solutions to Help You Look and Feel Refreshed
Wrinkles, sagging skin, softened cheekbones, weakened jawlines, and many other common age-related skin concerns can have a devastating effect on our self-esteem and overall well-being. An injectable may sound scary, but the process is gentle and highly effective, with results that can often be noticed instantly. And because the treatment is so fast, you can look and feel refreshed after a quick session during your lunch break! Our range of cosmetic injectable treatments includes:

PRP Facial Rejuvenation Injections
Our facial rejuvenation injectables include PRP (platelet-rich plasma) therapy designed to trigger and accelerate your body's natural healing process for firmer, more youthful-looking skin.

Common Treatment Areas: Facial Lines, Dark Circles, Age Spots, Sun Damage, Uneven Skin Tones, Acne Scarring

DermaFiller
From plumping lips and restoring volume to smoothing wrinkles and softening creases, DermaFiller treatment is a popular and highly cost-effective solution for younger-looking skin without the downtime.

Common Treatment Areas – Smile Lines, Vertical Lip Lines, Jawline, Under Eyes, Cheek Volume, Nose Contouring

Botox / Dysport
Target deep into the source of forehead lines, crow's feet, and moderate to severe frown lines between the eyes with subtle yet impressively impactful treatment from Botox and Dysport.

Common Treatment Areas – Forehead Lines, Frown Lines, Crow's Feet, Brow Lift, Jaw Softening, Lip Flip
The Luxury Spa Experience You Deserve
At Beauty to the Bone, we are proud to enrich patients' lives throughout our local communities with gentle yet highly effective aesthetic health services specifically developed with your overall well-being in mind. Our team is invested in your complete health and here to revive your innate beauty! If you're unhappy with the unwanted effects of aging and are looking for a safe, minimally-invasive alternative to cosmetic surgery, explore our versatile range of aesthetic injectable treatments and book your appointment today.
Schedule an Appointment Today!