Skip to Content
Experience the Bliss of Rejuvenating Facials at Our Spa
Rejuvenating Facial Treatment in Jackson, TN
Ward off the signs of aging and restore your skin's youthful glow with a soothing spa experience at Beauty to the Bone. We proudly offer Jackson, TN residents a complete range of revitalizing skin treatment options, including an impressive selection of specially formulated facials designed to improve the overall quality of your skin! We want you to love the beautiful skin you're in. Whether you're concerned with imperfections or treating yourself to a day of relaxation, our skilled and friendly staff are here to accommodate your needs with the personalized skin care treatment you deserve. It's time for a glow-up! Explore our array of spa facials specifically developed with you in mind. Schedule your appointment today.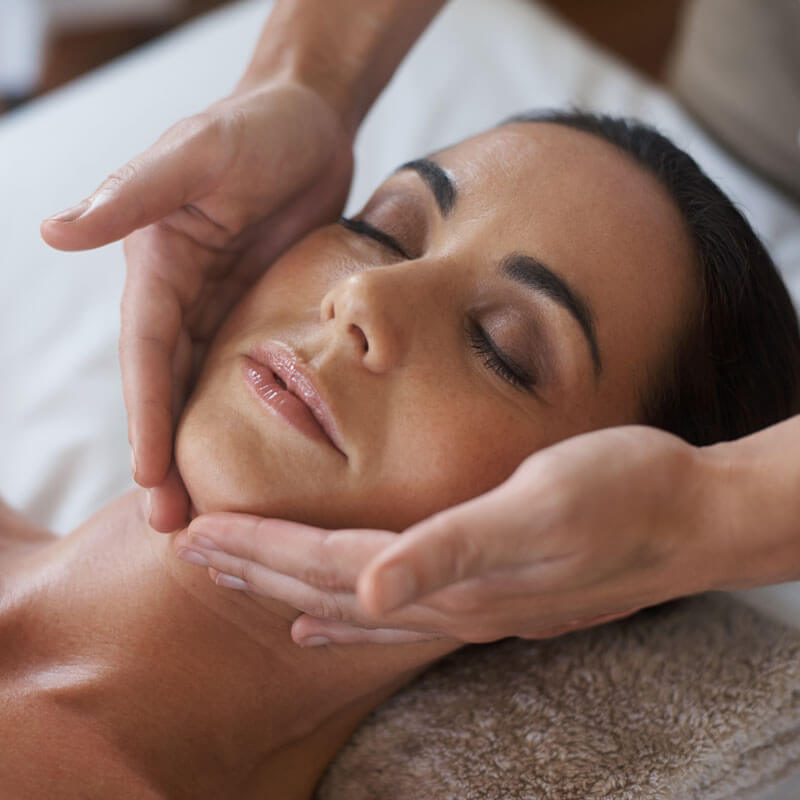 Customized Facial Treatments
Facials have the ability to make us feel better about our skin by reducing fine lines and age spots while relieving chronically dehydrated skin. With the use of exfoliation and massage – along with renewing nutrients and antioxidants – our facial treatments also fight to reverse the signs of aging. Facials can be provided as a standalone treatment, and we can easily add facials into your ongoing skin care plan!
Customization options can be incorporated into your facial treatments, including chemical peels, microcurrent, LED, ion active serums, and microdermabrasion. Speak with our friendly staff to learn more today!
Specialized Treatment for Your Skin
We will present a variety of facial treatments and help you select the ideal options, which can include a combination of any of the following products and services:





Facial & Décolleté Massage

Brightening Facial
This facial aims to increase cell renewal while improving your skin's tone, clarity and overall health. Targeting uneven pigment for a bright complexion.
Classic Signature Facial
Classic Signature Facial Cleanse massage exfoliation Extractions (If Necessary) Customized Cocktail of serums, moisturizer, and SPF.
Red Carpet Facial
Cleanse Massage Microdermabrasion Customized Diamond Mask to get you "Red Carpet" ready Cocktail of serums, moisturizer, and SPF.
Just For Teen Facial
Uncover the importance of good skin care habits at a young age with teen facials. Facials for teens are often designed to specifically address breakouts that frequently are associated with adolescent skin. Teen facials typically begin with a deep cleansing, followed by gentle extractions. A healing mask will then help to rehydrate dry, flaky skin, or eliminate oily particles.
Advanced Signature Facial
Cleanse massage exfoliation Extractions (If Necessary) Microdermabrasion or Light Chemical Peel. Customized Cocktail of serums, moisturizer, and SPF.
Acne Bluelight Facial
Acne, especially on the face, can be one of the most anxiety-causing skin conditions. It is a common skin problem that affects both teenagers and adults. Specially designed to treat individuals of all ages, the Blue Light is a state-of-the-art acne treatment that can dramatically improve the skin's appearance and diminish acne breakouts. Used alone or in combination with our Blue Acne Mask, a treatment procedure that produces significant results in only a few short sessions. The Acne Blue Light is an FDA-approved acne treatment that uses a special blue violet light to target acne. The light specifically destroys the bacteria that cause acne.
World-Class Care, Stunning Results
Our gentle yet powerful facials at Beauty to the Bone have been thoughtfully developed to deliver truly stunning results. We believe there is no one-size-fits-all approach to aesthetic medicine, which is why our healthcare providers go above and beyond to gain a better understanding of your unique needs and cosmetic concerns. This personalized approach allows us to develop a custom-tailored skin treatment strategy that aligns with your beauty goals while leaving you feeling your best after every visit. If you're looking for a highly effective way to elevate the condition of your skin, get in touch with us to schedule your appointment today!
Schedule an Appointment Today!